The Taiwanese company said revenue in the June quarter would be affected by 5-10% at a time when it is otherwise enjoying its strongest ever demand on the back of global economic recovery.
And the SOX just doubled over one year…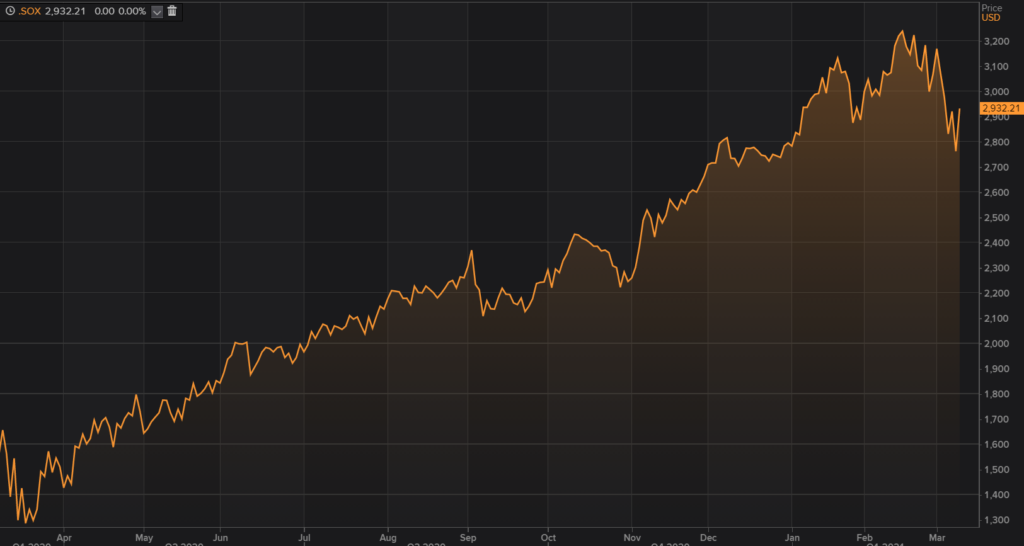 Its clients include IBM, General Electric, Cisco Systems, Amazon, and Taiwan Semiconductor Manufacturing Co.
Advantech said it has mobilized hundreds of people across its 50 business departments to try to mitigate the worsening component and chip constraints.
But  Advantech has also started discussions to increase its prices by 5% from April to reflect the supply crunch and to deter customers from overbooking… Inflation is there and as highlighted in my previous GMI, Asia will become a source of inflation.
Taïwan is the main producer of the new oil named chips! This is concentrating geopolitical interests from the USA to China.