In a previous post, I exposed my happiness to assist at what is happening in Miami and Florida. Hedge Funds and Private Equity firms are coming, Tech giants are moving top managements there.
I shared my vision in 2015 about the why the what and the how of the US financial barycentric move in favor of Miami. You know the story, and facing blind and unresponsive management, I create my own company, fully decided to base one day my family and my headquarter in Miami.
All subscribers of our Global Macro Insight well know it: Demography is a powerful science but put on the side by finance. Today the Census, which ended in 2020, sent a clear message. The political power is shifting from the Rusty Belt to the Sunny Belt. More households mean more seats at the House!!!
Texas, which had 36 congressional seats for the past decade, will elect two additional members of the House in next year's midterm elections. Florida's delegation will add a 28th seat. Both gained one seat fewer than expected. North Carolina, Colorado, Oregon, and Montana will each gain an extra seat, but Arizona did not pick up a seat despite pre-announcement forecasts showing the state adding a 10th district.
Meanwhile, New York will shed one of 27 districts in next year's elections. Illinois, Michigan, Pennsylvania, Ohio, and West Virginia are each also dropping one seat.
This is major news! In 2022, the mid-term elections could cause headaches to Democrats, and Biden could have some problem keeping the majority of the House. Why? Most of the constituent states of the Sunny Belt are leading by Republicans…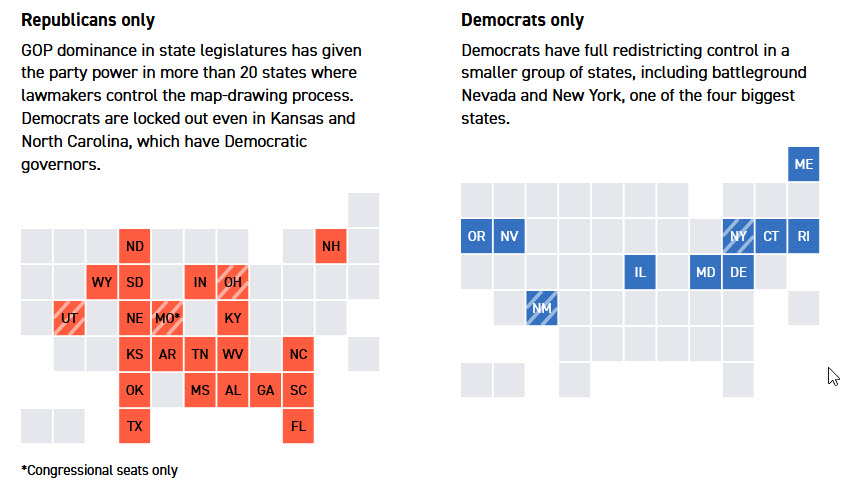 Biden should now play hard regarding his Infrastructure Plan.
Florida and Texas could become the sunny equivalent of the State of NY and California in few years.